Each organization has its own specifics and also has many unique processes that have to be effectively supported by properly designed information systems.
 That is why most organizations need tailor-made applications that are able to communicate with standard software solutions inside the organization's environment, as well as out-of-the-air software from other organizations.
 In order to cover such situations, we are also able to provide you with a specific software solution that will meet your needs and will be developed in accordance to all software development standards.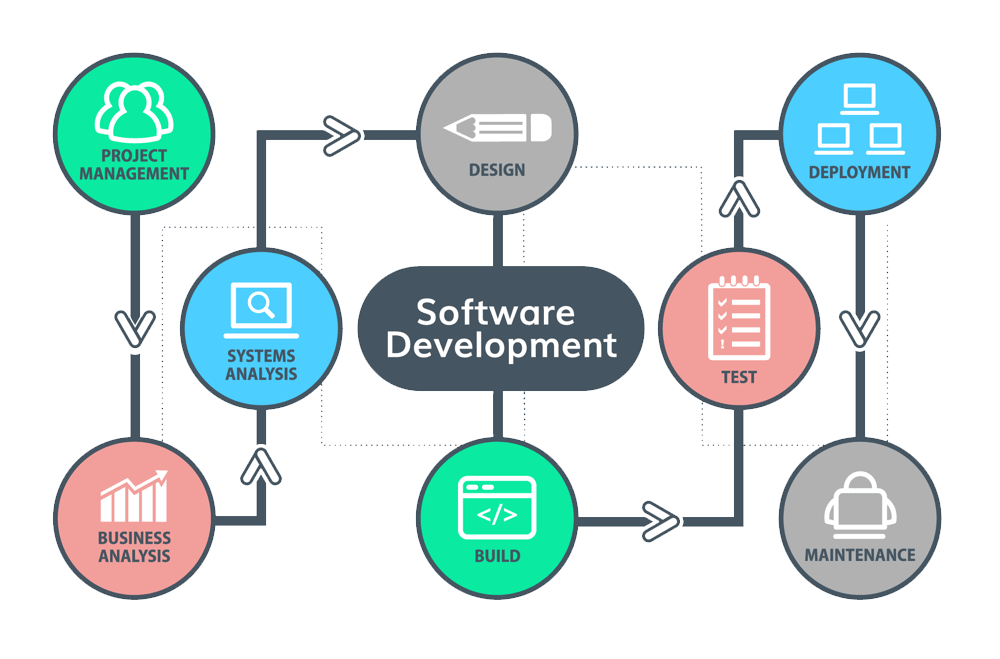 Our goal is that you can grow with solutions that we will design and create for you.
Technologies
We mainly use following technology platforms to develop applications:
Programing and scripting languages – Java, PHP, SLQ, HTML, C#, JavaScript, ..

Database systems – MS SQL, Oracle, PostgreSQL, MySQL

Application servers – Jboss/WildFly, WebSphere, MS IIS

Integration platforms – Software AG WebMethods, IBM MQ

Application platforms – Web, iOS, Android

Would you like to know more ?
Do not hesitate to contact our experts today